ADD EXTRA LENSES
Add an extra pair of UV or prescription lenses with your vintage frame. We will custom cut these lenses and fit them for free, and you'll also receive the original lenses (as pictured) too!
Get ready to take on the great outdoors in style with these metallic blue sports sunglasses by Gianfranco Ferre, made in the 90s.
With their sleek design and incredible construction, these sunglasses are perfect for any outdoor activity, from biking to hiking to lounging on the beach, making them the ultimate accessory for the adventurous spirit.
Perfectly paired with modern UV400 light blue to clear lenses.
*Please note custom UV and prescription lensing costs are non-refundable as these are custom orders on request. We will refund the value of lenses as a store credit if returned.
Specification
Brand: Gianfranco Ferre
Model Number: GFF 555 S V7L
Origin: Italy
Decade: 1990s
Current Lenses: UV400 Light Blue to Clear Lenses
Dimensions:
134mm
15mm
59mm
33mm
125mm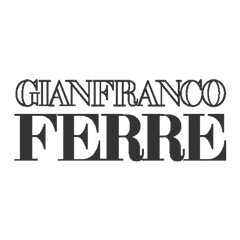 Known by many as the Frank Lloyd Wright of fashion, Gianfranco Ferre put his architectural training to use in the carefully modelled forms and structures of his eyewear line. He was appointed head designer at Dior for the late 1980s and held the post until 1997 creating many unique pieces for Dior. His personal design preference was for a more relaxed aesthetic which is mirrored in the Gianfranco Ferre vintage eyewear collections.
All vintage sunglasses and vintage optical glasses sold by Ed & Sarna Vintage Eyewear are NOS (New Old Stock) – genuine unworn frames of times past. You will receive the actual frame pictured above so take a good look through all of our images and if you have any queries just let us know. To keep your purchase protected all of our frames are supplied with an Ed & Sarna branded lens cloth and case.
Our Latest Finds